Industrial style windows with voile curtains
These Wave headed voile curtains were fitted with a Bradley Collection flat Gliderpole.
London Oct 18
Roman blinds and pelmet in a square bay.
Patterned matched roman blinds & pelmet overlooking a fabulous garden.
Coordinating cushions too!
Yarnton, Oxon march 2018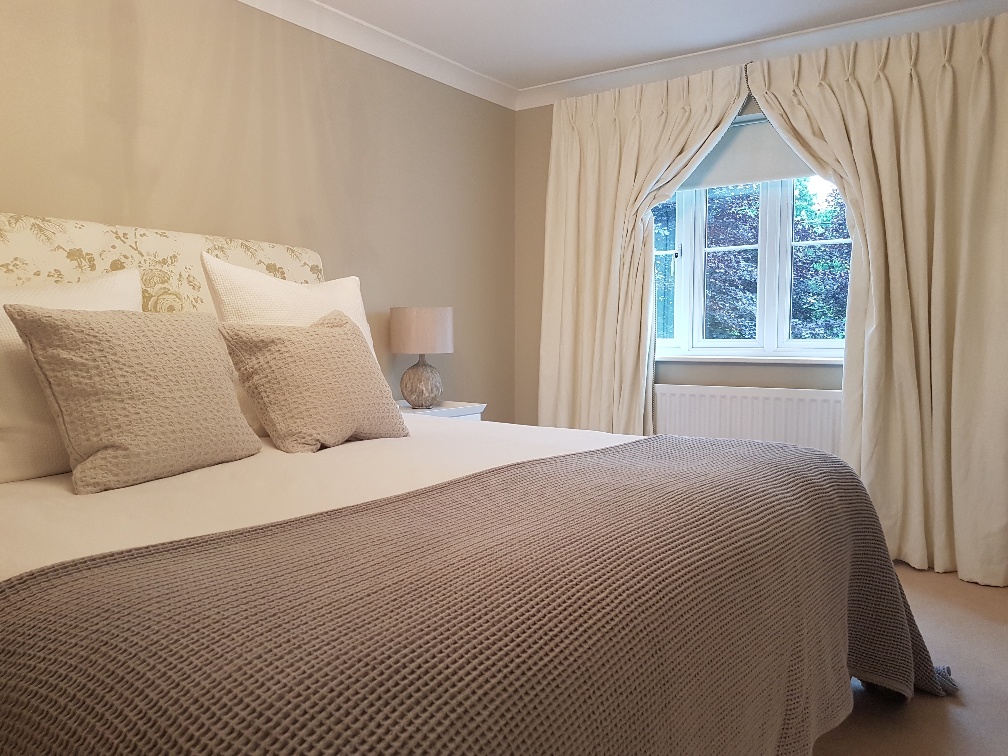 Italian strung curtains create a soft look in the bedroom
Romo Linara Cotton linen blend is used to create drape and softness.
Monks Risborough, Oxfordshire May 2018
Textured curtains in Mid century chic kitchen
A subtly textured pattern is used in Wave headed curtains across a large kitchen window.
Burcott, Abingdon May 2018
Single Pinch Pleat Sheer curtains
Made to measure single pinch pleat sheers. Hanging from a ceiling fix Silent Gliss track
Oxford 2017
Double layer voiles & curtains
Wonderful double layers of linens hung from a double pole
Botley, Oxfordshire May 2018
Wave Headed curtains
Interlined curtains on Bradley Collection Track.
Woodstock, August 2017
twin Pinch pleat curtains on French Pole
Keep the light out! A French pole that curves to the wall.
Headington, Oxfordshire August 2018
Eyelet headed curtains with contrasting fabrics
A fabulous combination of contrasting fabrics used in this pool house
Boars Hill, Oxfordshire July 2018